What I believe...
What I Do...
I'm on a journey of self-discovery to a healthy lifestyle free of the physical manifestations of stress. I want to help the many people I meet everyday who are suffering from the signs of stress, tension and anxiety. I am excited to help anyone who crosses my path and will use intuitive guidance to individualize a plan with techniques such as Reiki, muscle tension release, meditation (prayer), yoga, reflexology and perfection healing." Raquel
I saw Raquel for reflexology and reiki sessions on a weekly basis to help with some stagnate energy I was experiencing. She spent quality time assessing my individual needs and creating specific sessions geared towards my ailments. Her knowledge of the subtle energetic system allowed for a profound release, both on the physical level as well as the emotional level. I am forever grateful to Raquel for her expertise and look forward to more sessions with her in the future!
Kristy Price, Charlotte, NC

I visited Raquel for 3 Reflexology sessions to help with knee surgery recovery. She provided me with a unique experience tailored to my needs with each session and made sure to use my feedback for the treatment options. These reflexology sessions opened my eyes to a whole new world of medicine and healing capabilities of the body. I felt instant and lasting improvements with circulation, pain management and mobility. Raquel has certainly earned my trust for any future needs.
Greg Ruffino, Charlotte, NC
After injuring my back and undergoing an L-5/S-2 replacement surgery and the pain that was associated with the past 7 years of 'recovery' ,plus a long history of rheumatoid arthritis, I was blessed to have found such incredible relief through the Reflexology, Massage and Reiki that Raquel provided me...I am absolutely stunned by the way she helped me attain such mobility, relief from chronic and acute pain. Raquel and her gift, are a blessing...plain and simple.
Donna P. Berry, Rock Hill, SC
I 've been a satisfied client of Raquel's for two years working through her combo-sessions and yoga. She is by far one of the finest practitioners that I've ever worked with in her field. I call Raquel "The Powerfully Anointed One".
Georgia Harper, Chester SC
I have gone to see Raquel for both of my pregnancies. I had the reflexology done to try to naturally induce my labor. My experience was great. She made me feel comfortable and relaxed. Her technique was successful both times as I went into labor shortly after the session. I highly recommend going to visit her.Rose Marie, Fort Mill SC

I have been practicing yoga intermittently for several years. Working with Raquel over the last month has been a completely different experience for me. I have several medical conditions that are helped by staying active, but the classes I've attended in the past have been almost exclusively instructed by demonstration, meaning that I wasn't always demonstrating correct posture or maximizing my practice. Raquel uses a hands-on style that has really helped to gently push me a little further with each session, allowing me to make the most of a practice, and feel amazing for days afterwards. She respects the place where I am physically, but encourages me to make the most of my potential too, which is so important for people with chronic pain conditions. I'm so glad to have found Raquel, and can't wait to see where I am able to go physically under her guidance!
Donna J.C. Walsh, Matthews NC
We all have busy lives. I needed to find some balance and get rid of some emotional baggage. I am 59 years old, and thought I would try something new and bring some good Karma into my life. Yoga is for everyone. Yoga gives the connection to yourself and the world around you. Raquel gives you the tools for your mind, heart and soul.
Rae Simpson, Fort Mill SC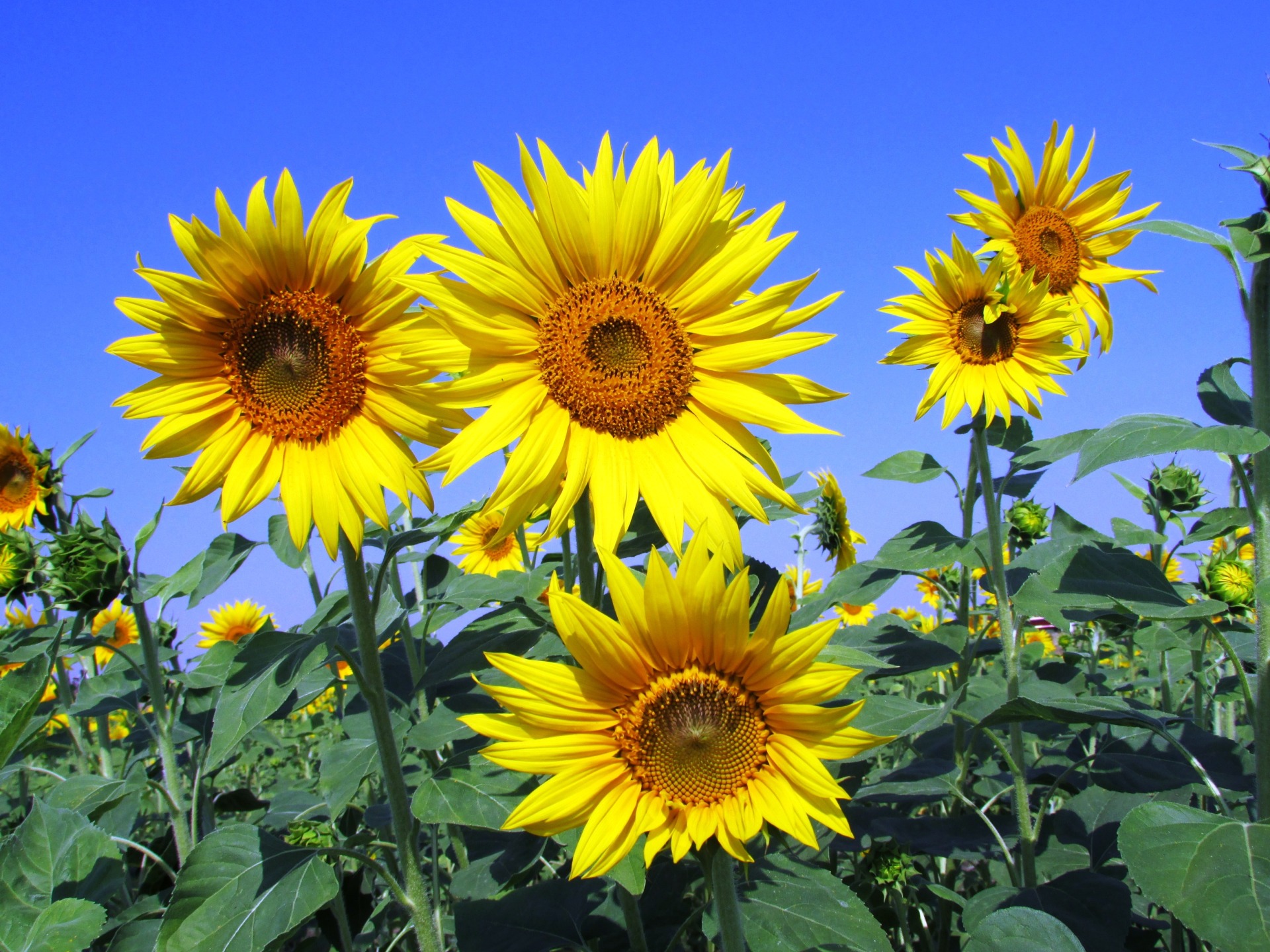 Symbology of the Sunflower
The sunflower moves itself into the most direct position in front of the sun so it can get the maximum sun rays. This is symbolic of spiritual faith and worship because we follow our belief system as the sunflower moves to face the life-giving rays of the sun.

In Christian faith, the sunflower is a symbol of God's Love. It's also represents the unwavering faith that guides the soul to the highest spiritual attunement. In Chinese symbolism, the sunflower is a symbol of happiness, it deals with long life and is considered very auspicious. It's yellow color signifies vitality and intelligence. In Native American symbolism, the
the sunflower is used in late summer festivals as a symbol of bounty, harvest and provision. It is a symbol of the sun, thus likened to the life-giving force of the Great Spirit. The color of the sunflower was noted for its vitality and symbolic energy as well as fertility.

In Greek mythology, a water nymph, Clytie turns into a sun flower after grieving over the loss of Apollo. The symbolism here is that Clytie (in her new form of the sunflower) is always facing the sun, looking for Apollo's chariot to return so she might be joined again with her love.

According to Chakra's the sunflower can be compared to the solar-plexus chakra (Manipura). This chakra governs intellect, and is a central force of perception as well as self-awareness and personal evolution.
To me, the sunflower represents my own journey in life. It inspires me to, not only grow within myself, but also how I wish to see others grow around me, vibrant and full of life giving energy. I believe we all have our own Sunflower Within us just waiting to be discovered and cultivated.